The Herbs and The Adventures of Parsley   Classic BBC kid's animation by Michael Bond

                        Even if you were a big fan of these shows as a kid,there's a pretty good chance you'd look blank if I

                        mentioned the name Gordon Rollings. But his is the only voice you ever hear throughout both series.

                        Not that he should really need any introduction from the likes of me.

                        Because if you narrated a kids' animation show from the mid 60's to the mid 70's,you really couldn't help                               but be absorbed into the consciousness  of millions of kids.With only 3 channels,and none of the major

                        counter-attractions like the internet or computer games.

But whilst "golden era" contemporaries like Oliver Postgate (Bagpus,Clangers,Pogles,Ivor,Noggin) and Brian "Camberwick" Cant have subsequently been canonised for their work- and rightly so- ,Gordon's part in British animation history has been rather overlooked.

JOHN SMITH'S AD CAMPAIGN   - The role that many will remember him most for actually came very late in his career in the mid 80's.Playing a dour Yorkshire stereotype called "Arkwright" in a series of John Smiths Beer commercials (complete with a Jack Russell called Tonto) A brand that was later to be plugged by the likes of Jack Dee and Peter Kay of course.

My sincere thanks to Gordon's son,Justin,for supplying pics of one of the printed ads that accompanied the tv campaign. And you can also see the ads on his YouTube page - link below.

YouTube - Gordon's son,Justin,has sourced some of his father's ad work and put it on YouTube.

You'll obviously find all the Smith's ones.But check out the 60's Woodbine ads as well,which make good use of his clown training -and the quality of the footage is excellent too.

So,when he recorded The Herbs in 1967 he was arguably as well known as he ever would be.But,I doubt even avid young followers of Play School would have connected the voice to the face.Particularly as he spent a lot of his Herbs time using accents for the character's rather than his normal voice.Which was actually very unusual for the Watch With Mother animations,as most of his voiceover contemporaries just relied on intonation.And whilst it guarantees him the prize for best all-round,virtuoso performance,I doubt he was ever recognised in his local supermarket as "the Herbs guy".Although,being so anonymous probably did the series a favour actually.Because it helped maintain the fantasy aspect of The Herb Garden. And I say that as someone who found it hard to get into Mary,Mungo & Midge,when they first appeared in 1969,simply because I knew the narrator was Richard Baker who I could see reading the news every day.And my love of Basil Brush would've been equally shattered if I'd known who Ivan Owen was.And it's to his eternal credit that he knew that better than anyone,and went to great lengths to remain anonymous.

Sadly,Gordon's untimely demise through cancer in 1985 robbed him of the chance to enjoy some of the subsequent praise heaped on the likes of Posgate and Cant as the nostalgia boom kicked in.

And,in a slight contradiction to what I've just been saying,The Herbs has also suffered during this renaissance,simply because it hasn't had anyone that people can readily associate with it.

But at least it's an indelible legacy thanks to dvd and,as someone who trained to be a clown,I reckon he'd be pretty happy knowing he helped to put a smile on millions of kids faces.  And,a-men to that.

These stills are taken from the film "Carry on Doctor"

The one where Frankie Howerd plays Mr.Bigger who's hospitalised having fallen on his coccyx (what else ?!),

Babs Windsor wears that famous heart-shaped bikini,Jim Dale hurtles around on a hospital trolley,oh and.............Gordon pops up at the end !

And despite being one of the best remembered films in the series,if anyone says they actually remember Gordon in it then I suppose I'll just have to take your word for it.

And I've picked this one largely because it's typical of the screen roles he got.

So step forward Batley-born Gordon Rollings.

If the phrase "jobbing actor" fitted anyone,it fitted Gordon Rollings.

He filled all sorts of minor roles in tv and films.Which he combined with theatre work and commercials,

where he did both on-screen performances and voiceovers.

He had a distinctive face which became more accentuated with age.And whilst you'd struggle to put

a name to it,you'd more than likely feel you'd seen him somewhere before but couldn't quite think

where,and in what.Because he offset limited screen time with versatility and availablility.

So,it was very much a case of "little & often".

His film roles were less auspicious than his tv and theatre work,I think it's fair to say.And his film cv is

dotted with examples like "Man in Cap" in the Superman III movie and,intriguingly,as "Humper" in a 1962 film called "A Weekend With Lulu" -No,not that Lulu,and certainly not that kind of humper !

But it's also pertinent because it's from 1967,and was shot in the same year that he recorded The Herbs,when he was 41. 

He plays the "Night Porter".

And as all the patients march to Dr.Tinkle's office (Kenny Williams),he gets a few lines of protestation before Bernie Bresslaw peels off and pins him to his counter with that glass screen above his head.

But he did finally get a starring role in the 80's..........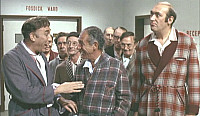 On this page ..... Gordon Rollings - A little homage to the only voice you hear throughout both series.

And it seems the further down the bill you were the more chance you'd suffer a mis-credit.As he was often listed as "Rawlings" or "Rollins"- a fate that befell him,for example,in Dick Lester's 1969 film,"The Bed Sitting Room" where he appeared in another typical role as "drip-feed patient".

Prior to doing The Herbs,he was best known to an adult audience for his tv work.With his most notable role being Charlie Moffit in the Coronation Street of the mid 60's.(
LINK
)
But in his formative adult years he actually trained to be a professional clown,as this photo and small accompanying article also reveals
HERE
And maybe no surprise that such an affinity with kids led him to enjoy a brief stint as one of the early presenters of the BBC's iconic Play School series,which started in 1964 -a role he shared with Brian Cant among others,who was also a jobbing tv and stage actor of course.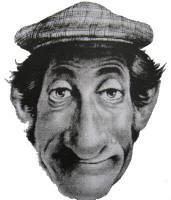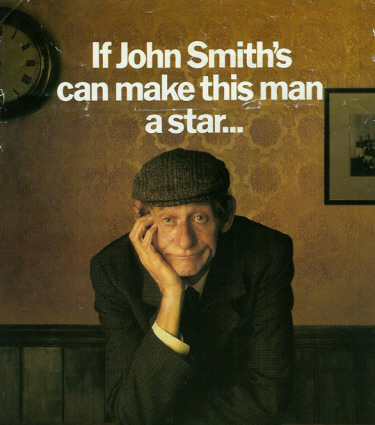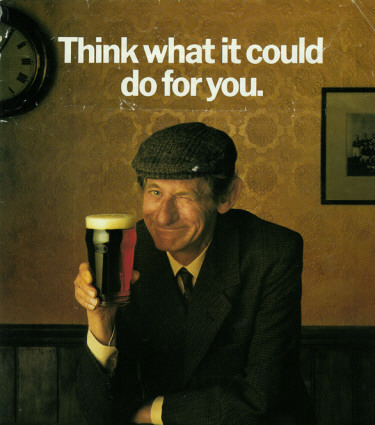 The irony of the slogan is that it applies just as much to the actor as the character.

And it's all the more poignant because it came in the last few years of his life.

I've seperated the text from the ads just so I could blow it up a bit without enlarging the pics. And note the 1984 award the campaign received.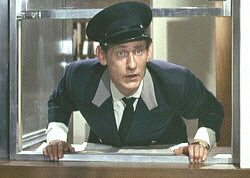 More Gordon Rollings info......

This is Gordon's Internet Movie Database entry,which is effectively his online cv.

Although it's by no means complete -see next link

This site,The Actor's Compendium,has a similar brief to the IMDB.Not as well known and with far less resources,it's actually making a better fist of it as far as Gordon's concerned.

If you want to read Michael Bond's comments about Gordon,you don't have to leave this site.Because they're on
The Making of Pt.2 page